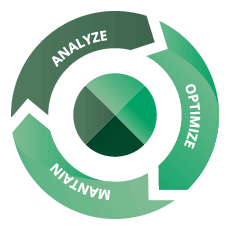 Company Profile
Company Profile
Taking supply chain and logistics performance to a new level
KOMSystems is an international Supply Chain Technology firm dedicated to helping your company improve supply chain performance. We can do this by designing, developing and integrating customized technology applications.
Value Proposition
Analyze > Optimize > Maintain
Our customized applications combine hands-on industry expertise, advanced analytics and leading-edge technologies to help you increase profitability; plan infrastructure requirements; maximize warehouse productivity; reduce logistics costs; improve customer service; optimize inventories; and make best use of current assets.
Does your organization plan to: evaluate growth strategies; cut logistics costs; boost productivity; increase customer service levels; benchmark operational effectiveness; optimize working capital; or extend the life of current assets? If so, we can help you ensure the best return on your investment.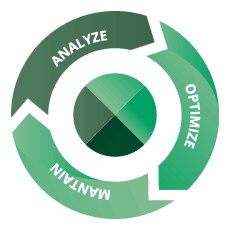 Resource center
In the know
Welcome to KOMSystems' hub for resources on Supply Chain research, trends, news and upcoming events.
Slotting is the process of assigning products to the optimal physical location within the warehouse, and is intricately related to the overall productivity and efficiency of your operation. Optimizing your slotting will result in 5% to 20% productivity improvement, maximize …
Here at KOMSYSTEMS, we are excited about the launch of our new corporate website and welcome all our clients and team members. We are an international supply chain technology firm dedicated to helping companies build and run superior supply chain …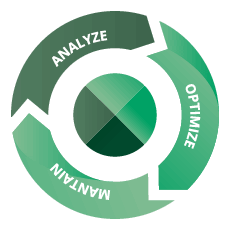 Careers
Our values
We believe that a people-based competitive advantage is the hardest to beat or even match. For this reason KOMSystems is committed to attracting and continuously developing a diverse team of high performance individuals.
Our top core values are:
Collaboration, Respect, Entrepreneurship, Achievement, Trust and Excellence.
Joining our team
Are you motivated by challenges, achievement and want to join a dynamic, fast-growing company?
If so, we want to hear from you; we are always looking for talented professionals for the following positions:
Project Manager
Business Process Analyst
Web Applications Programmer
Logistics Execution Systems Specialist
Send us your C.V.: Vancouver Office: jobs@komsystems.com